Learn how to edit videos on mobile devices with Slate app. Add clips, edit duration, resize, reposition, and trim clips easily.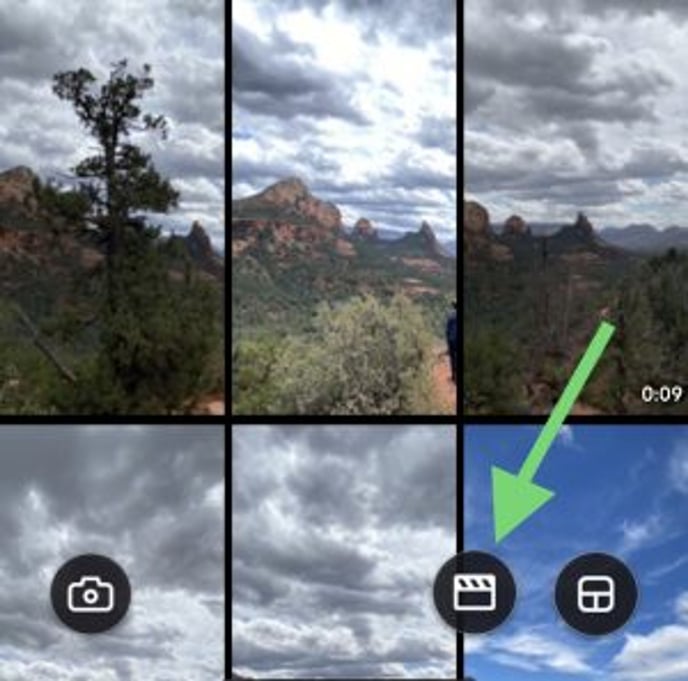 Adding clips in the video editor
Select the "Media" button after opening the Slate app
Select the Video icon in the bottom right corner
Add in as many clips as you would like
Tap and hold to reorder your clips before pressing "Next" to start editing
Editing Duration
Once in duration settings, set the slider bars to the desire time for each asset
While in the duration settings you can adjust any other asset contained within the content by tapping on it
Select "Apply" to save changes
Selecting Video Export Dimensions
Pull your desired clips into the video editor
Toggle between the four rectangle and square icons underneath your displayed content to select your export dimensions
Note: This will not change you canvas size. You can, for example, create a 1:1 video then drop it into a 9:16 canvas in Slate.
Resizing clips
Pull your desired clips into the video editor
Select the video export dimensions
Tap the clip you want to resize
Use two fingers to zoom your clip in or out within the frame
Select "Apply" to save your changes
Repositioning clips
Pull your desired clips into the video editor
Select the video export dimensions
Tap the clip you want to reposition
Drag the clip around within the frame to reposition
Select "Apply" to save your changes
Trimming clips
Pull your desired clips into the video editor
Select the video export dimensions
Tap the clip you want to trim
Use the slider bars at the beginning and end of the clip to trim
Select "Apply" to save your changes